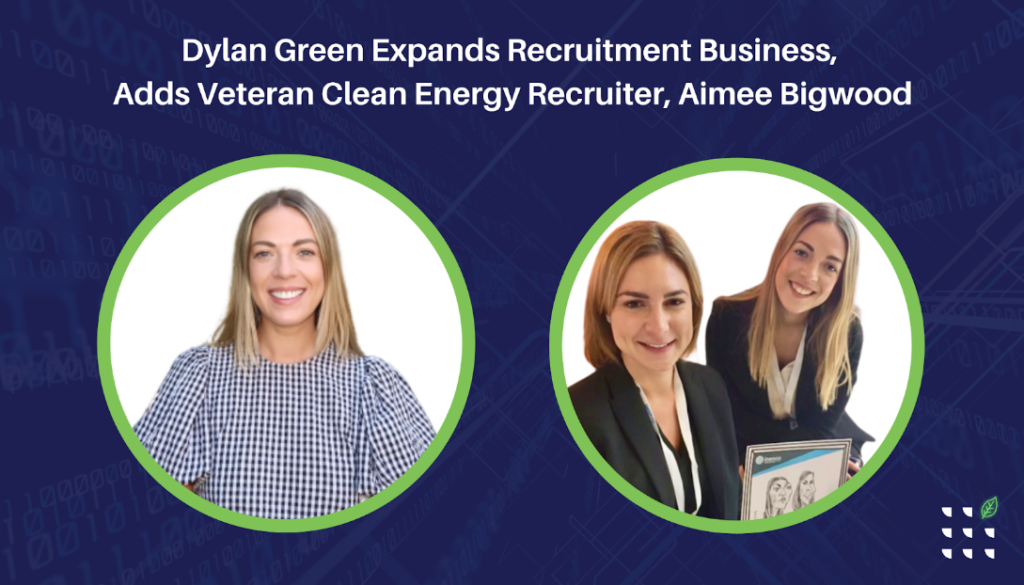 Dylan Green Expands, Adds Veteran Clean Energy Recruiter
Dylan Green recently expanded its business, including through the addition of veteran clean energy recruiter, Aimee Bigwood. Aimee developed her passion for the cleantech industry in 2014, where she started her career placing Senior Sales Executives into the UK energy market. Having worked with some of the the United Kingdom's largest energy companies, Aimee decided to pursue her passion for sales and moved into the tech market, working for two of the most ambitious start-ups in the UK, Hired and most recently, Hopin. Aimee cares deeply about diversity, equity and inclusion and fundamentally, promoting women in the workplace. Whilst she is passionate about making the world a greener place, she is also ardent about promoting the benefits of a remote working culture in a corporate world.
If you're a clean energy employer and need help scaling your workforce efficiently with top tier candidates, send Catherine or Aimee a message directly on LinkedIn. If you're looking to level up your clean energy career, take a look at our industry-leading clients' latest job openings: bit.ly/dg_jobs.